The Book Typesetters use their practical knowledge and creative flair to remove the stress of typesetting your book and designing its cover, letting you focus on realising your publishing dreams.
Typesetting
---
Michael Waters | Shoestring Press
---
C.L. Peache | Self-Published
---
Neil Roberts | The Conrad Press
---
Lucy Wood | Aswell House
"[The Book Typesetters] are, I swear, the best in the business, a joy to work with." - John Lucas, Shoestring Press
Cover Designs
Lizzy Shortall | The Conrad Press
Augustus Young | Menard Press/The Duras Press
Neil Roberts | The Conrad Press
Andy Brown | Worple Press
"You've been fantastic in your meticulousness and patience typesetting my book… many thanks again." - Christine McNeill
Our Services
We offer practical knowledge and creative flare in typesetting and cover design to transform your manuscripts into print-ready books which make you want to shout about them to the world.
Typesetting is the process of positioning text and images on a page to ensure your book appeals to your audience.
---
We will:
help you select the correct page size for your book
set accurate margin widths
work with you to choose the right typeface(s) and font(s) to fit the genre and style of your book
set the appropriate spacing between words, lines and paragraphs
ensure your book has an accurate table of contents and page numbering
remove typographical and layout errors so your words shine through
Once we've finished our work, the look and feel to the book will complement:
your book's genre
your book's content
your style of writing (voice)
you as an individual and as an author and publisher
We create cover designs which set the appropriate tone for your book and match you as an author and publisher.
---
We ensure:
image quality suits its purpose
the size of the cover matches the size of the book
the correct spine width is applied
the requirements for professional printing are met
We offer additional graphic design services such as:
creation of logos and other graphics to appear in your book
production of printed marketing materials such as posters, flyers, postcards and bookmarks
designing web and social media graphics to advertise your books
We offer the following packages:
Guided Self-Publishing
Book Layout and Design Evaluation (BLaDE)
Build Your Own
We offer discounts when producing multiple books for a single client. Contact us to discuss your requirements.
"…so good to deal with someone who really knows what they're doing." - Christopher Southgate
Our Packages
£899*
---
Our guided self-publishing package includes:
Typesetting your novel
Designing a cover for the novel
Creating an ebook version of the novel
Three types of print-ready promotional artwork
Social media graphics
Liaising with editors, proofreaders and illustrators
Signposting to printers and distributors
Guidance on ISBN acquistion
---
*This price is for novels up to 60,000 words. Additional charges may apply for novels over 60,000 words as well as for non-fiction, poetry and other types of books. Please contact us for more details.
£80
---
If you have typeset and designed your book yourself, then our Book Layout and Design Evaluation (BLaDE) service is perfect for you.
We will evaluate the layout, design and typesetting of your book and provide a report with suggested improvements to give your book that professional edge.
---
Please contact us to discuss your timeframes.
From £200
---
We offer the following bespoke services:
Typesetting a printed book or ebook — from £200
Conversion of typeset book from printed to ebook or vice versa — £150
Cover design — £250 (or £200 if using our typesetting service)
Print-ready marketing and promotional materials and digital artwork for social media and websites — from £200
---
Please contact us for a free, no obligation chat about your unique requirements.
"[I] wanted to thank you for doing such marvellous work on [my book]. The cover looks superb - I really am so pleased with every aspect of it. Couldn't have asked for more." - John Levett
Our Family
The Book Typesetters offer typesetting and cover design services to self-publishing authors, presses and publishers. It is run by the Ravenlock family from their home in Newark, Nottinghamshire.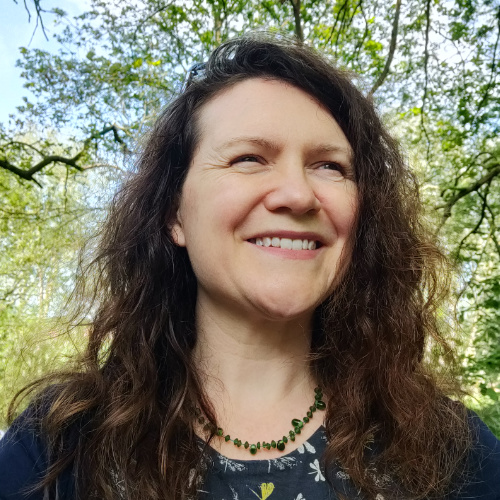 Creative and Communications Director
---
Rachael loves chatting to publishers and authors about their books, requirements and timescales to ensure projects run smoothly and meet expectations.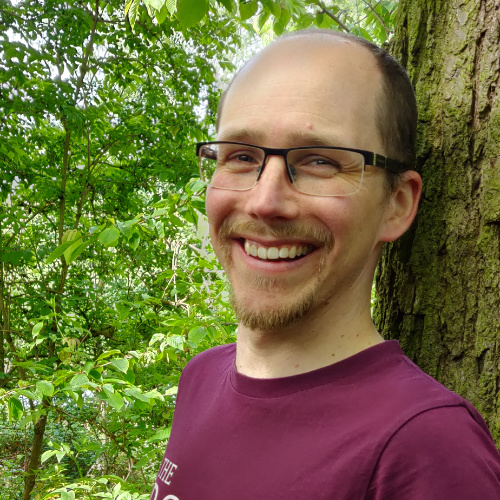 Creative and Technical Director
---
Nat is passionate about transforming manuscripts into polished publications which publishers and authors will love.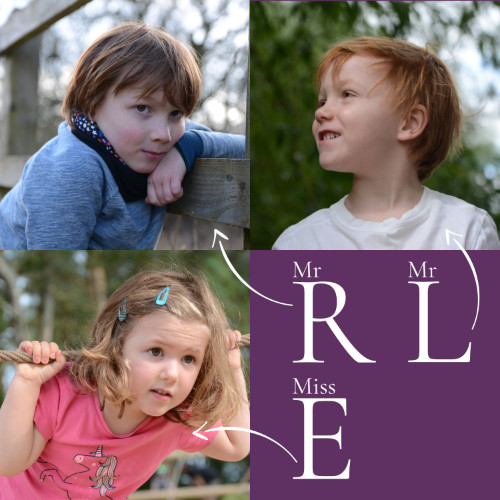 The Micro Managers
---
Mr R, Mr L and Miss E provide the family with never-ending inspiration, motivation and laughter.
"Many thanks again for all your dedicated work. I couldn't have asked for a more helpful typesetter and designer to work with." - Ian Gordon
Contact Us
We'd love to keep in touch
Subscribe to our newsletter to keep up to date with our offers, events and new services. You can opt-out at any time. By subscribing, you accept the terms of our Privacy Policy.
We use Flodesk for our subscription forms and email marketing services. If you're interested in what Flodesk can do for you, use our affiliated Flodesk link to get 50% off your subscription.
"I've never had such a good set of proofs! I must say this has been one of the easiest and pleasantest publishing experiences I've ever had." - Jan Owen
Lovely People
The lovely people we've had the pleasure of working with over the years include:
Achill Management | C.L. Peache | Damocles Press | digitalprinting.co.uk | East Lane Books | Fosseway Writers | Greenwich Exchange | ImprintDigital.com | Legal Sustainability Alliance | Light Reading | London Business Conference Group | Lucy Wood | Malcolm Carson | Menard Press | Newark Book Festival | Panshard Event Consultants | Planet Pod Productions | Plas Gywn Books | Quakers in Britain | Rebecca Masterton | Rod Madocks | Shearsman Books | Shoestring Press | Sovereign Capital Partners | The Conrad Press | United Reformed Church | Wayne Burrows | Western Front Way | Worple Press